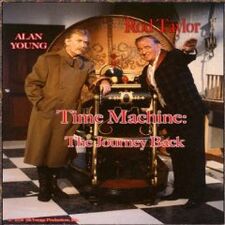 Time Machine: The Journey Back is a sequel/documentary film, based off the 1960s Time Machine film. It features George's return to the present aboard The Time Machine years after his departure. The documentary portion concerns the history of The Time Machine prop itself.
Ad blocker interference detected!
Wikia is a free-to-use site that makes money from advertising. We have a modified experience for viewers using ad blockers

Wikia is not accessible if you've made further modifications. Remove the custom ad blocker rule(s) and the page will load as expected.